A Half Day Retreat to Discover How to Heal Yourself and Heal Others in a Unique Cabin Retreat in a Beautiful Woodland Location
We would like to invite you to our very special spiritual morning to celebrate life and practice magic!
A Programme of Half-day Training Sessions to Learn how to  Reawaken your own Powers of Healing and Wellbeing
Our Aims:
Sharing with you the practical 'healing magic' secrets and Universal Laws based upon the teachings of several renowned international healers and we will learn about them and practice them together: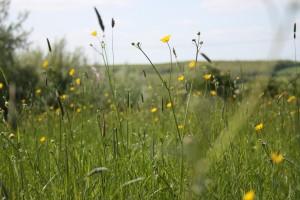 Connecting Nature
Reawakening your healing powers through the best, most fast-working and well-tested techniques of Tai Chi, Chi Gung, Yoga elements, variety of Bioenergy healing techniques, Chanting , Meditation and more…………………
Your Benefits:
You will learn some practical, well-tested spiritual techniques and exercises which will enable you to heal yourself, your mind, change your energy environment, clear your energy field and improve your everyday life.
You will learn how to help your loved ones and friends.
You will learn the very important basics of most healing spiritual disciplines that work fast and may be used o a daily basis.
You will be able to attract and activate healing, abundance and a happy, blissful feeling when needed.
You will feel lighter and happier.
You will also having an amazing, unique experience and feel totally re-energized when you leave our retreat!
Our Healing Tutor for the Day – Oksana Davis:
Oksana has been practicing different methods of healing
for all of her life.  She incorporates various techniques into her sessions, which are tailored to meet individual needs
Our Unique Venue:
These events are being held in the woodland cabin retreat overlooking the pond at Clue Hill Farm.  The perfect spot to nurture a re-connection with nature as part of the healing process.
The price for this Retreat: £45 per person – the price includes all materials, drinks and homemade snacks).
Places are limited and it is our intention to always keep the numbers small so that we are able to provide as much one:one contact as possible.
Date/Time
Date(s) - 10 Sep 2016
10:00 am - 1:00 pm
Location
Clue Hill Farm
Categories
Bookings
Bookings are closed for this event.